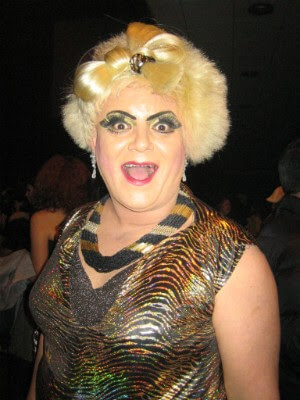 Yesterday I got a surprise phone call from a friend who had an extra Lady Gag ticket: did I want it? YES!
Yes the show was fun and crazy and WOW what is she wearing now???
I wished that Gaga played a little more piano however. She only tickled the keys for two songs. But, that's okay. I was there for a stage show, and that's what we got.
But the highlight for me was seeing how the fans came out in full force, dressed to the nines, even a Lady of Perpetual Indulgence was in attendance.
CLICK HERE TO SEE MORE PHOTOS AND READ A SHORT REVIEW OF THE SHOW