Shirley Verrett
was my voice teacher at the University of Michigan from 1999 to 2001. Even though I don't think she quite understood why I didn't want to be a professional opera singer, she kept me in her studio anyway. I realized early on that if she didn't think I was worth her time, I wouldn't have been there. I was honored to learn from her.

Verrett was a black woman in the world of opera when there were few. She was a black woman in the era of civil rights. She was a woman in an industry that didn't (and still doesn't?) really believe that a woman could have a successful personal and professional life.

Professor Verrett's office was covered in photographs reaching as far back into the 1950s showing herself onstage and posing with presidents, other famous opera singers and celebrities. She was fearless. And I learned as much from her vocally as I did from her about life.
She taught me that you can be as successful in your personal life as you can be in your career. You CAN BE a famous opera singer and be a wife and a mother at the same time. And if others tell you differently, it doesn't matter.
She also taught me that you should not allow yourself to be pegged in a corner if you do not want to be. Being labeled as a mezzo-soprano, a dramatic soprano and more, Verrett kept critics on their toes by tackling operatic roles that were unexpected for her vocal type. She appeared in music theater productions (she was in a production of
Carousel
with Taye Diggs and seemed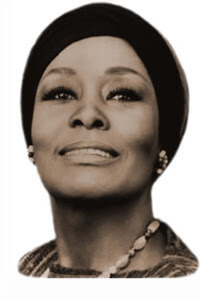 more excited about that than anything else she ever did!) and encouraged her students to sing music theater.
Professor Verrett also valued beautiful and natural things. Her vocal technique was based on supporting the natural positions of the body. I know this is pretty common, but at the time I had been learning from a voice teacher in high school who got me to make funny faces when I sang. It's been an uphill battle to unlearn those habits ever since.
Verrett also loved clothes. She LOVED clothes. Her father was in the fashion industry and she had the opportunity to travel all over the world. So she managed to pick up some interesting garments along the way. It was fun to see what she wore to campus each week.
Shirley Verrett died yesterday November 4th in Ann Arbor, Michigan. She will be missed.
Here she sings
Tosca
at the Met in 1978 with Pavarotti and MacNeil.