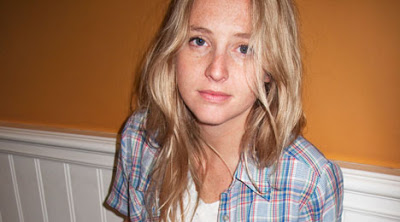 I totally dig Lissie's I-just-rolled-out-of-bed-and-haven't-gotten-around-to-brushing-my-hair-yet look. You go girl.
For those of you who like Neko Case, listen up! I was playing on the internet this morning and
Lissie Maurus
, a Southern singer/songwriter caught my eye. She was just at South by Southwest and seems to have caught some folks' attention. There's a little
bit of buzz
going on about her right now, and rightly so.
She's got quite a voice and I have the feeling that like Neko, the songwriting and production quality (all that wonderful guitar reverb!) of recording will get under my skin and put me in that happy, warm place every time I listen.
Do not underestimate the power of making a good cover. That is how, especially on the internet, people will find you. That's how I found Lissie, watching
Lady Gaga covers
.
Here's her cover of Gaga's "Bad Romance"
And here's an original called "In Sleep"
What do you think?