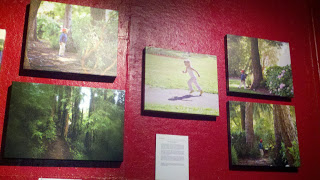 The photography of Jana Carrey at the "Local Artist Live-In"
Look Ma, I'm still writing for Examiner.com! And I just posted two articles this week about new events in San Francisco featuring local talent!
"For the Record 101" - lecture series and record club a The Red Poppy Art House
"Local Artist Live-In" - weekly event pairing local music and art at Underground SF
Go me! Please click through, they still pay me one penny for every hit, and I know you want to make me rich! Har har.