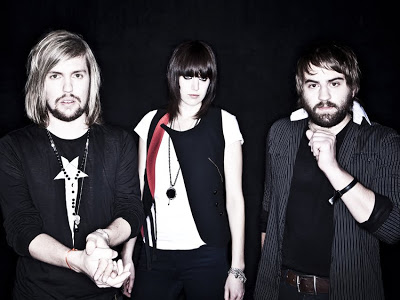 Gonna try posting more often (every day on weekdays? YES!), but shorter posts.
I'd like to tell you about a little band called
Band of Skulls
who I got to see play live recently. They're somewhere in the realm of the Black Keys, Black Rebel Motor Cycle Club and Jack White. So if you're into that raw rock thing that's gaining traction lately, check them out.
They have a lady bass player/singer who reminds me of Patti Smith, she's a badass.
And, I didn't even realize, but their track "Light of the Morning" was featured in this Mustang commercial I've seen many times. The Fillmore was almost sold out, so YAY for commercial licensing getting the word out about an awesome hardworking band.
And another tune called "I Know what I Am"