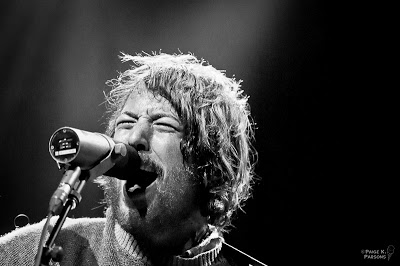 Robin Pecknold of Fleet Foxes
by Paige K. Parsons @ www.parsons.org
Last night I saw Fleet Foxes at the Fox Theater in Oakland, READ MY REVIEW
HERE
.
I've also gotten in the habit of chatting to folks with professional looking cameras to see who they are shooting for and if they would be willing to share an image with me. I met
Paige Parsons
last night who was shooting for the
Ice Cream Man
and she sent over this beautiful image. With generous people around like this, I'm leaving my camera at home.
Helplessness Blues
is a really solid album. If you like folks like Iron and Wine, I highly recommend checking it out.