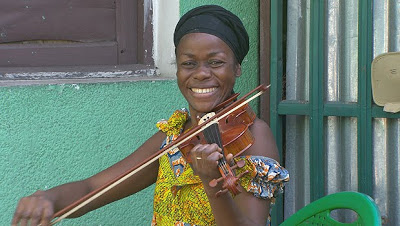 Do yourself a favor and watch this 60-Minutes piece about a community orchestra and choir in the Democratic Republic of Congo in the capitol city of Kinshasa.
Some of the musicians have formal training, most do not. The founding musicians started off sharing donated and restored instruments. Since then they have been able to accumulate enough instruments, one gentleman taught himself to make violins. The conductor, Armand Diangienda, is an ex-pilot who taught himself to play music.
Two tenors walk 90 minutes each way to rehearsals. If I decided to walk to my rehearsals, it would probably take 35 minutes and I wouldn't have to traverse a river.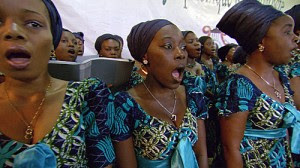 In this video, these folks perform bits of Orff's Carmina Burana, Beethoven's "Ode to Joy", and Verdi's Chorus of the Hebrew Slaves.