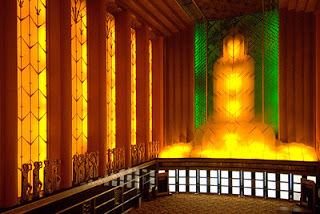 the lobby of the Paramount Theater
The Paramount Theater in Oakland is one of my favorite places to be. Not only is it incredibly gorgeous, I've seen two of my most favorite movies there this summer: 'Stand by Me' and 'the Blues Brothers' FOR FIVE BUCKS!
CLICK TO LISTEN TO MY 'BLUES BROTHERS' SPOTIFY PLAYLIST (or click play at the bottom of this post)
Both of these movies have two of my most favorite soundtracks of all time. So there has been lots of singing. There has also been boo'ing, cheering and lots giggling. There is something so wonderful about seeing a movie that is near and dear to your heart with a room full of people that love it too.
Check it out for yourself! All movies on Friday nights, 8pm, $5.
July 13 -
Apollo 13
August 3 -
Ghostbusters
August 17 -
Close Encounters of the Third Kind
September 7 -
An American Werewolf in London
September 28 -
The Breakfast Club
I've blogged about this before, but the Paramount also does tours every first and third Saturdays of the month, also for $5.
See my slide show here
.