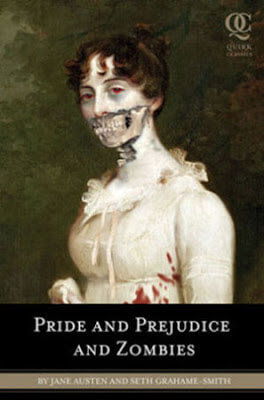 If you're not aware of the current obsession with zombies, you've not been watching TV or don't ever go to the movies. What is it about the zombie that is so appealing?
There are even people out there who believe that the
zombie apocalypse is upon us
. I kid you not. You'd think that this stuff is tongue and cheek, but some of it is very serious.
My friend and former-classmate Kim Kattari is finishing up her PhD in Ethnomusicology at The University of Texas in Austin and she's published her dissertation chapter about zombies on Examiner.com. Kim was a
Halloween guest blogger
for Always More To Hear in 2009.
I describe psychobilly as rockabilly colliding head on into punk. The music is fast, bass players play upright basses and like to perform fancy tricks with them, and the thematic content covers everything from pissed off relationships to zombies. The aesthetic includes tattoos, 50s inspired clothing, Bettie Page, pompadours and old cars.
Kim has been studying the Psychobilly culture in Texas and California and I've been to check out some of this music with her, it's some pretty fun people watching.
The zombie theme is so prevalent that Kim has a whole chapter on it. She also loves zombies :)
So check it out:
SECTION A - Zombies Are Back
SECTION B - Zombie Definitions
SECTION C - Zombies Correspond to our Fears
SECTION D - Catharsis of Zombie-Killing
SECTION E - Psychobilly's Zombie Narrative
SECTION F - Zombie Minstrelsy