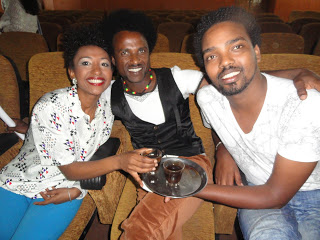 Alsarah, Mekuanent and Asrat drink some coffee before the show
The concert in Aswan was a super success. The Cultural Center was packed and the crowd had TONS of energy.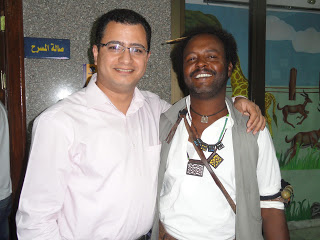 Hany and Ahmed Said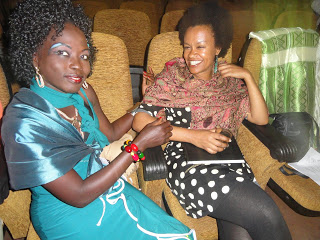 Nyaruach and Meklit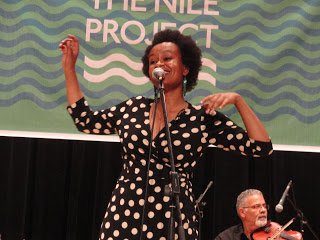 Meklit dazzles the crowd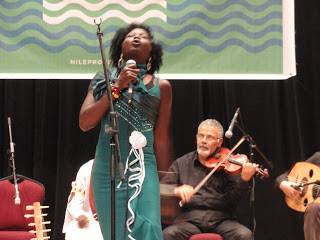 Nyaruach brings it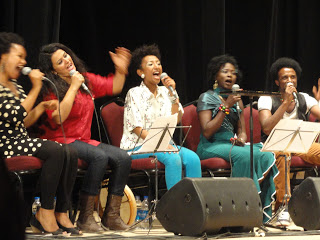 Vocalists have one hell of a time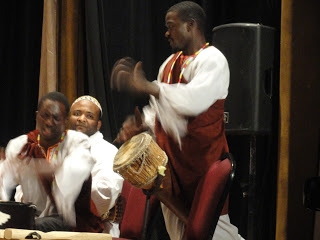 Ugandan percussion solo with Lawrence and Michael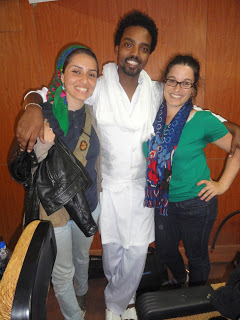 Gigi (another volunteer), Asrat & me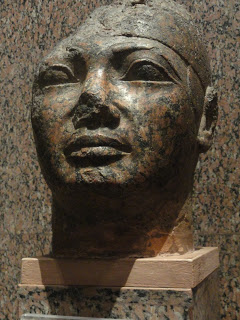 Bust of a Nubian King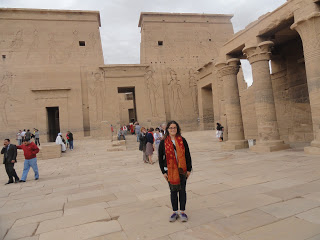 The Philae/Isis Temple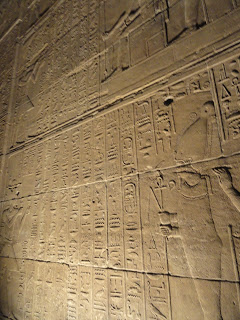 Hieroglyphs from floor to ceiling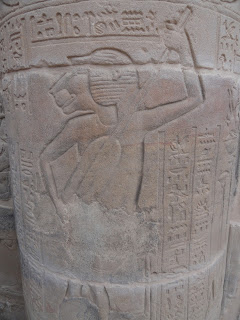 Playing music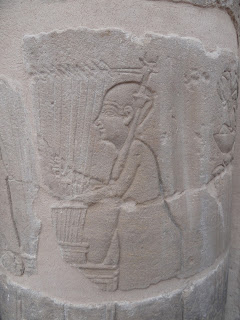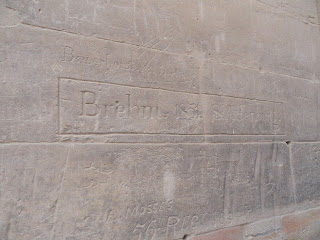 And of course graffiti from centuries ago before the temple had security.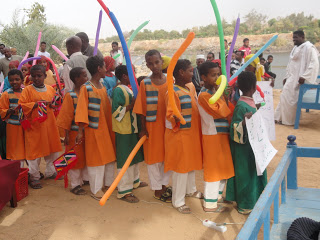 The Nile Project organized an open mic for a Nubian Village that is located right on the Nile. Locals and Nile Project musicians participated. These kids opened.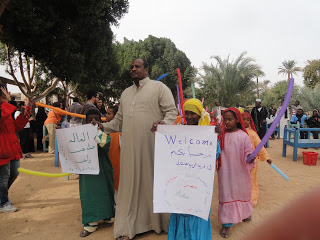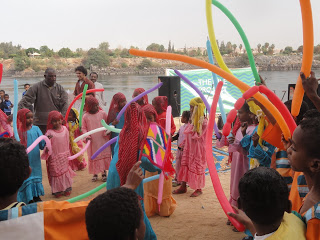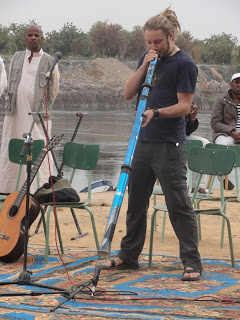 Simon plays the didgeridoo.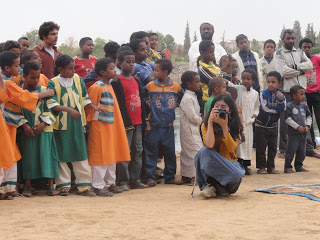 Akiko taking photos of the crowd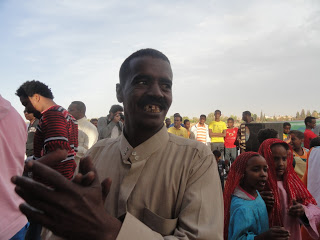 Doctor! (that's his nickname)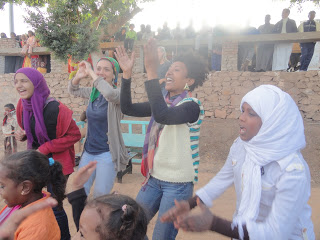 Mariam, Gigi and Alsarah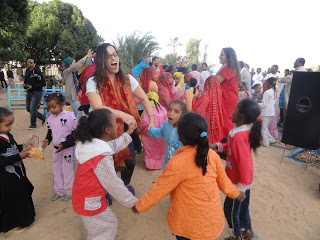 Dancing with the little girls.