The question on the tip of my tongue as I decompress from my first Burning Man experience:
Just because Burning Man is very much based in rave culture, why do all 45 thousand attendees have to settle for electronic music reigning supreme? You'd think that a bunch of creative people in the middle of the desert could get it together enough to make their own music with actual instruments!
What I learned about electronic music from my first Burning Man experience:
READ MORE OF MY ARTICLE HERE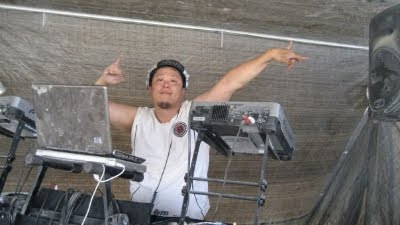 Duck Pond DJ Kok Chong Photo by Robin Guido


There are more photos on the way, don't worry. I brought my old 35mm point and click camera (there was no way I was bringing the digital), so I'm getting the photos developed today. I'll post them here. Don't get too excited though, I was having far too much fun to document everything.