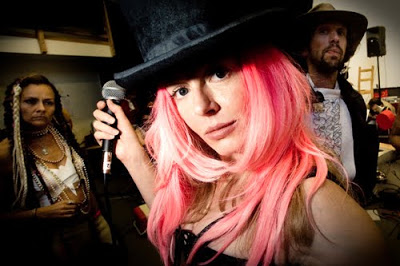 Much like an actual visit to Burning Man, "How to Survive the Apocalypse" is a musical production with no obvious plan: you must experience what's in front of you as it presents itself and just go with it. There is beauty you will be transfixed by and ugliness you will want to turn your attention away from. Sometimes you might not sure what's going on, but it's sure fun to watch.
A Burning Man blog describes it best:
The rock opera is a little bit Hair in that it tries to capture the zeitgeist of a movement, and a little bit Rent in the joyful exuberance that sometimes comes along with incredible hardship, and maybe a little bit Jesus Christ, Superstar in the way it touches your spiritual buttons."
My favorite line: "when we stop consuming, we create."
To read more and see more photos click here