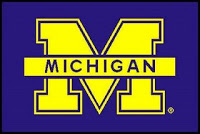 I always get a wave of pride when I hear of a fellow Michigan Music School alum making music in the big bad world successfully. Being a professional musician is not easy and I know many people, including myself, who have decided that was not the route for them. So those that have taken that route get much respect from me.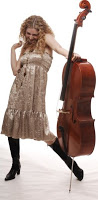 My favorite success stories right now are that of Lauren Molina and Leah Dexter. Both of these fine ladies were voice students with me at the University Michigan. Molina started off an opera major and then switched over to musical theater. Between you and me, she could have been an opera singer, she has a gorgeous mezzo-soprano voice. But the girl can sing, dance and act, which makes her a prime music theater suspect. And she's been working it on Broadway.
Right now Molina is in the hit production of
Rock of Ages
with
American Idol
alum Constantine Maroulis. I randomly caught this clip of the show on the
Today Show
the other day. Molina plays the character Regina, you can spot her as the curly blonde with the big glasses and a long green flowy skirt.
She was recently in the Broadway production and the touring production of
Sweeney Todd
and originated the role of Johanna where she also played the cello. Chances are, if you caught this production while it was in town, she was in it.
Molina is also a singer/songwriter and has a CD album out called
Do-Bee-Do
. which is full of quirky folk/pop songs like "Marriott on Wheels" and "Rollerskate"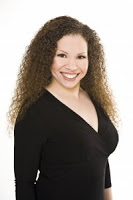 Leah Dexter on the other hand has gone the opera route. Also a mezzo-soprano, she was a vocal performance undergraduate and master's student at the U of M and has since performed all over the United States and Europe. Dexter has travelled the country singing recitals of pieces by female African American composer and is currently preparing for her next project and dream role, Carmen.
I know a bunch of other people that are working it out in the real world. This could be a fun column to do every now and then to help support my peeps.