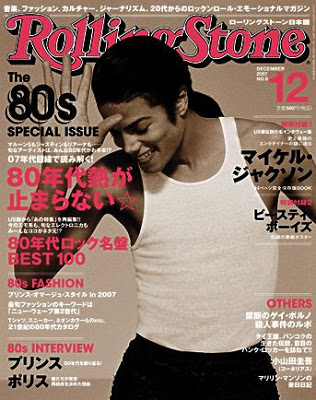 I have a theory that Michael Jackson is the most popular musician in the world, more popular than Elvis and The Beatles.
I'm not saying that more people have heard of him than The Beatles or Elvis, but that he has more DIEHARD fans across the world that LOVE his music and idolize him.
READ MY ARTICLE WHERE EVERYONE STARTS YELLING AT ME ON EXAMINER.COM
I once read a story (and now the image is left in my memory) of a man somewhere in the world on a camel with a huge boombox blasting some MJ. I wish I could remember where I read that.
I also heard a story on NPR yesterday that a reporter was at a party with people who were too cool to dance. The DJ, desperate to get the party started, played an MJ track and everyone started dancing. Then he played another and another and another and worked the crowd into a frenzy.
You know, something like this...
Even if you don't own any MJ, you will know it.
Please let me know what you think of this theory. Especially if you do not live in the Western/first world. I'm interested to know.
One thing is for sure, the guy led a tough and misunderstood existence. But he brought the world some amazing music and will be greatly missed.
Thanks for the grooves Michael!
Please share any stories that you might have of being far away from Motown and seeing or hearing some Michael Jackson in a unexpected place. I'd like to know.
***UPDATE***
So after I posted the
original article on Examiner.com
, the Beatles Examiner posted
this rebuttal
. What I noticed about all of the folks who disagreed with me is that no one really understood what I was saying: record sales, money, music industry stuff and ratings prove NOTHING when we're talking about third world and non-western countries. But folks kept quoting numbers and charts.
So I wrote this
counter-rebuttal
and then the Beatles examiner wrote this
second rebuttal
. It was fun. My post received a lot of hits and many many of people yelling at me and each other.
I still hold true that Michael Jackson is the most well loved entertainer in the world at this moment. We can look at this topic again in ten years and re-evaluate.