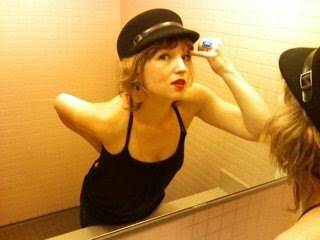 The Bay Area's own singer/songwriter/pianist/soulsista Oona Garthwaite was featured on "So You Think You Can Dance" last week with her song "Tore My Heart." Kelsea Taylor used this tune for her Lyrical Contemporary audition and called a "beautifully disaterous weirdo" and "slightly crazy" by judges.
Oona says on her iLike blog:
dear new friends,

thanks to the SYTYCD appearance, we've received a veritable onslaught of friend requests and new fans on myspace and facebook, twitter, ourstage, ilike...

i would like to thank each and all of you for listening to our music! we love making it, and sharing it with you is a real honor.

so if a tree falls in a forest and no one's there to hear it, does it still get broadcast on a network reality show? you betcha :) one. lucky. tree.
Oona is no stranger to being a featured artists on "So You Think You Can Dance"...
Read the rest of my Examiner.com article
UPDATE FOR OONA'S "TORE MY HEART" ON SO YOU THINK YOU CAN DANCE SEASON 6- PERFORMANCE BY ELLENORE AND JAKOB