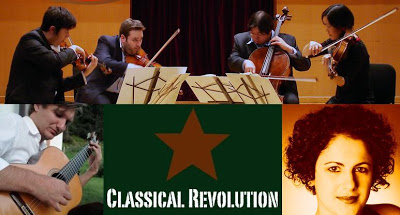 A note to my classical/concert musician friends:
If you are into performing music for not just folks in concert halls, please do yourself a favor and check out the organization
Classical Revolution
. They might put on shows near you.
A note to my composer friends:
Check out
CMASH
, a Bay Area collective of musicians and composers.
READ MY ARTICLE HERE