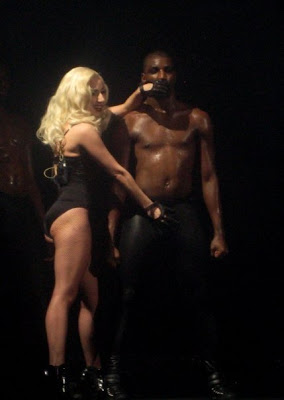 These are photos my friend's Sharon and Jeffrey (who I met waiting in line for RENT) took from about ten feet away from the Bill Graham Civic Auditorium stage in San Francisco. I have to give them props for waiting in line for so long to get such a great spot. While you can sure find better professional quality photos, there's something fun in knowing that a regular person with a regular camera can get such a great view.
At the Gaga concert the night before I was hanging out over on the side, not able to see a whole lot. At least the Civic Auditorium has giant digital screen for us short people.
Enjoy! And thanks for letting me post your photos Sharon and Jeffrey!
CLICK HERE TO SEE THE SLIDESHOW