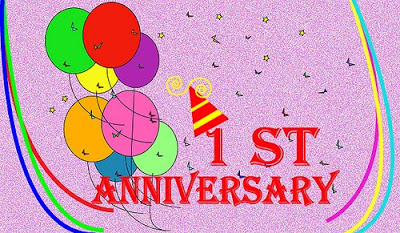 Over two and a half years ago I graduated from the University of Texas at Austin with a Master's degree in Ethnomusicology. After years and years and years of thinking, talking and writing about music I felt a deep void in my daily life as I went out to find "normal" work. After months of sending out emails and emails and emails of cool videos, I started thinking about a blog to spare my friends from spam.
In celebration of Always More to Hear being one year old, I've put together a top 10 list of my and your favorite entries. Click on the link to enjoy:
In no particular order:
1)
Tenacious D at Outside Lands Festival photo essay
- I did not mean to blow your mind.
2)
The Story behind "Tequila": The Champs, Danny Flores and Pee-wee
- such a great story, and such a great scene.
3)
"Single Ladies": The choreography of Beyonce and Gwen Verndon
- I didn't start the debate, but I might have been one of the first to notice it. The videos might be wonky, youtube shut most of them down!
4)
Interview with

Battlestar Gallactica

's composer Bear McCreary
- This interview was serendipitous as it was my first examiner.com article.
5)
Sergio Mendes & Brasil '66

Look Around

LP cover collage
- Love this LP cover. I think I might frame it one day.
6)
The fabulous MJ vs. Beatles debate
- I still don't think most people really understood what I was saying. There was also quite a debate among those that commented.
7)
Why the women of the world need more Susan Boyles
- Her album is coming out!
8)
Always More to Hear is used as a teaching tool at the Bay Area Girls Rock Camp
9)
The Accolade and Souad Massi: Muslim Women making music within and without Islam
- these women are inspiring to me.
10)
Sonseed: "Jesus is a Friend of Mine"
- Just watch it.
A special thank you to Greg Laswell for finally getting me motivated to actually start this blog after coming home from his show one year ago. Here's his video
"How the Day Sounds"
And 'cause it's my blog and I like it, I give you Eddie Holland's (of Motown) "Jamie":
Thanks for reading everyone! And look forward to another year of postings. I look forward to writing them.