Always More to Hear has made it to the big screen!
I thought this would be very meta... pictures of the blog on the blog. For those of you who teach using youtube videos, this is a great way to get everything in the same place. Putting everything on a blog was very helpful. This way, campers can go back to the entry, watch the whole video and learn more if they want to.
One of the Girls Rock staff members borrowed a digital projector from a friend, so all we needed was internet and a computer. We also got the audio patched through the PA so the music was nice and loud.  Big Mama's Hound Dog sounded really good.
For the most part the campers seemed to like the workshop, it gave them some down time to basically sit and watch tv.  Who wouldn't like that? I hope I get to lead this workshop next year, it's really fun.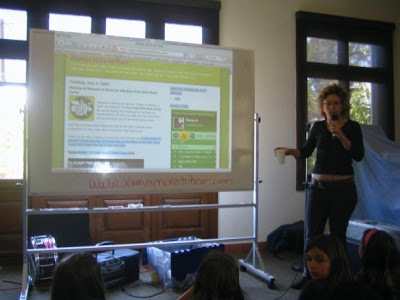 Jennie introduces the workshop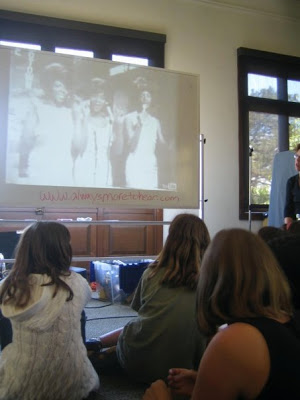 Martha and the Vandellas "Dancing in the Street"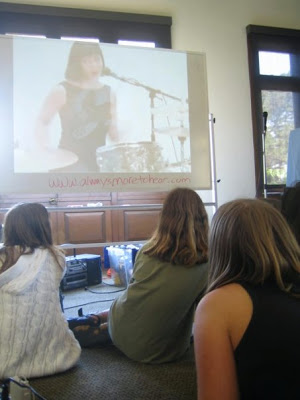 Sleater-Kinney and Riot Grrrl