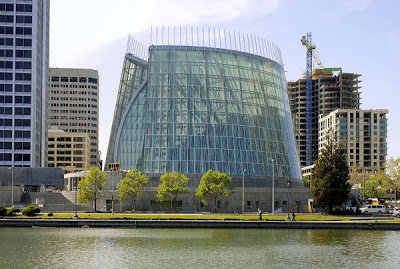 For those of you that know me, you know that I'm a nice Jewish girl that LOVES music about Jesus. No apologies here! For those of you that are new to this blog, get used to it (I wrote my Master's report on the commercialization of gospel music).
Check out my examiner.com article and see what amazing concerts the Bay Area has in store: Bach, Rachmaninoff (The
Vespers
! Hear a selection down below) and choirs like Chanticleer and the Oakland Symphony Chorus as well as groups that I didn't know about like the Pacific Boys Choir and the California State University East Bay Singers.
READ MY EXAMINER.COM ARTICLE HERE