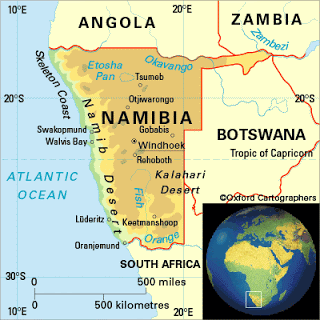 My good friend Brad is a couple months into his two year Peace Corps Adventure. He is living in a small isolated city called Luderitz on the Namibian coast (the country directly north of South Africa on the Atlantic Ocean) located pretty close to the South African boarder. He's described the terrain there as being like the moon.
Brad has been assigned to teach at a Diaz Primary School grades 5-7 and, being a musician, he's going to start an afterschool music program!
Even though mail takes a whole month to get there, I'm going to send him some classroom materials and makeshift instruments. It has to be something relatively small, good for kids and inexpensive. What can I send? A good idea I've heard are kazoos. What else?
Also, Brad brought recording equipment to capture the sounds of this adventure. The hope was that he could make recordings of musicians who might not have access to recording equipment. So far he's recorded Peace Corps songs that he learned during his language and cross cultural training. The sounds quality is *amazing*, this is commercial quality. They are choral songs that remind me very much of South African choral songs.
Brad will be posting his recordings on his
blog
and you can listen to these
Namibian Peace Corp song recordings here
.
Please follow
Brad's adventures in the Peace Corps
. There is a link to his blog in my blog roll over there on the right. He's also posting video as well.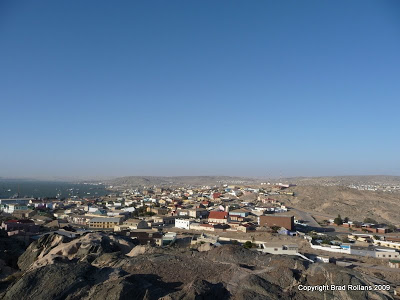 on top of Diamentberg (Diamond Mountain)