On April 1, 2009 my brother, my Dad and I drove down to San Jose to see the Boss. I finally got my pictures and videos up. It was a great show! 
Unfortunately we weren't familiar with a lot of the songs, especially the ones off the new album. But these old farts put on a great show. And we've decided that Max Weinberg is a machine.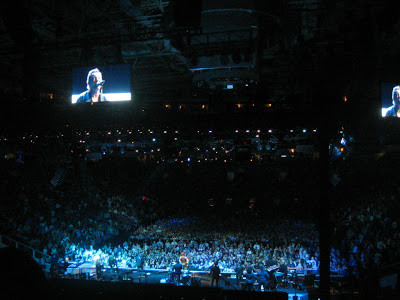 Our view from behind the stage, it was a pretty cool place to sit.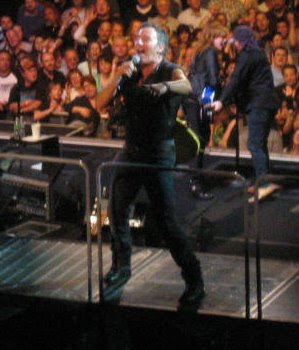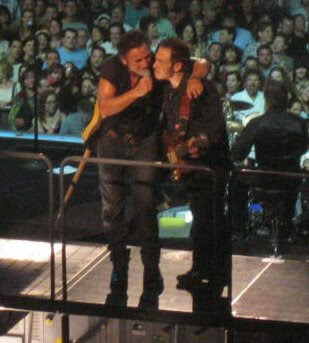 Bruce and guitarist Nils Lofgren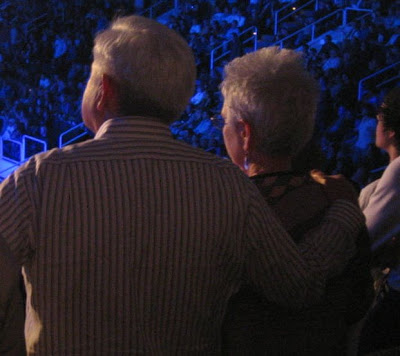 Cutest couple at a rock show EVER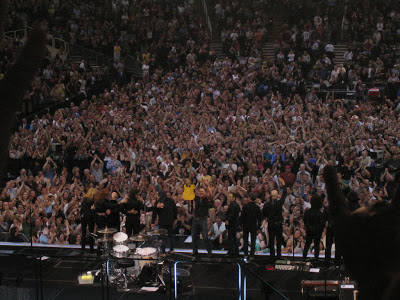 The crowd goes wild, Bruce and the E Street Band give their bows.