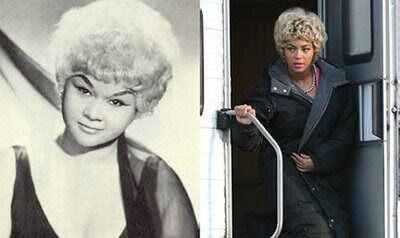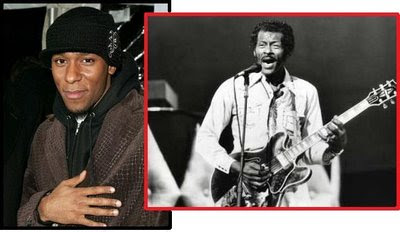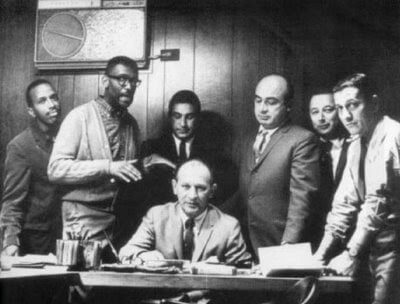 I know a lot of people are sick and tired of biopics, but I love them.  Especially the musical ones.  
Lucky for me, Yahoo! News just reported that Beyonce gained 15 lbs
to play Etta James
in
"Cadillac Records,"
 a movie about Chess Records. She still looks thin to me, but whatever, this article alerted me to it's holiday release and I can't wait.  
Check out this cast: Adrien Brody as Leonard Chess, Beyonce as Etta James, Cedric the Entertainer as Willie Dixon and Mos Def to play Chuck Berry.
Chess Records has always held a special place in my heart.  To begin with, Chess was of course the home of some of the most talented and innovative pioneers of rock'n'roll, R&B, blues and early soul: Chuck Berry, Etta James, Muddy Waters, Howlin' Wolf, Bo Diddley, John Lee Hooker, Little Walter, Koko Taylor and Big Bill Broonzy just to name a few.  
Without Chess Records and Leonard and Phil Chess, I would argue that American music today would not be the same.  I'd imagine that many of these artists would have been signed by other labels, but the Chess brothers had insight into African American music that proved to be spot on.  They created an insular environment of competition and creativity among their Chicagoan cliental. (There are great stories about the friendly rivalry between Muddy Waters and Howlin' Wolf and the Chess brothers milking it for every penny.)
Although the relationships between the Chess brothers and their artists were problematic in many ways, they knew their artists and their artists appreciated them.  In her inspiring autobiography
"Rage to Survive" 
 Etta James speaks of how she owes the survival of her career and the mere fact that she is alive today to Leonard Chess and the support he provided her.  Chess stood by and supported her through years and years of substance abuse and wreckless living.  She was even able to keep her house in Los Angeles because part of it was in his name, a move otherwise thought to be against ones best interests.
Chess Records also embodies a small but important corner of American Music history that I have thought long and hard about- the Jewish American and African American musical partnership (a possible future dissertation topic if my life ever blows that way).  Sure, the Chess brothers were the business men and the artists were African American, and the relationships were problematic in many ways as many business partnerships are, but, they were for the most part successful relationships. The relationships between Jews and African Americans in the music industry were, and still are, very important. Gnarls Barkley, anyone?  
Like this Leonard Chess quote:
"Schmucko! Why do for others what you can do for yourself! If you spend a buck, make sure you back a buck and a half."
Personally I can't wait to see Mos Def rock out as Chuck Berry and watch Beyonce wail as Etta James.  When Beyonce wants to blow, people step back.
I've added a couple of my favorite Chess Record tracks to my playlist. Enjoy.