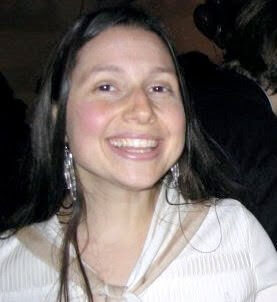 Please meet my friend Jessie Woletz, fellow lover and promoter of local music. We met when I was singing with the all women's choir
Conspiracy of Venus
and learned of a little project she's called
the Seaweed Sway
.
I'm in awe of what Jessie is doing for San Francisco's music scene and we have been supporting each other in our endeavors.
Please read my article about her and the Seaweed Sway
HERE
and come see one of her Seaweed Sway showcases on the third Sunday of every month at the Make-Out Room in San Francisco.
This is the first article in a series interviewing folks behind the music in the Bay Area's music scene. These folks are making it possible for musicians to get out there and do what they do best. You know, people like me! We need to support each other as well as the musicians we love.
Stay-tuned for profiles on the gentlemen of Chasing the Moon and the Joyce McBride of Conspiracy of Venus.