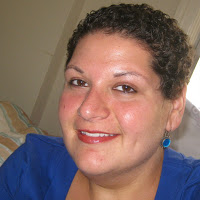 "He who has a why to live, can bear almost any how" - Friedrich Nietzsche
If one of your best friend's little sisters had beaten cancer twice and it had come back for the third time you would be posting your first ever non-musical entry on a music blog too.
And hey, I met Becky at music camp, so this is musical. She was my roommate in college and majored in oboe performance and psychology. She's now a Music Therapist at a home for the elderly in Skokie, IL. I've been there and watched what joy she brings to many people that can't remember their own names. I couldn't do it, I'm glad she does.
But this is about her sister Elissa! Lissy, as she is called, is an amazing person. She's been working on Capitol Hill since she started college and has worked for various Civil Rights Lobbyist including the National Council of Jewish Women and Reform Judaism. She's smart, strong, funny and a very loving person. She might also be a woman you wouldn't want to mess with, but you didn't hear that from me :)
Read her blog
She Who Has a Why
here.
A couple months ago, Lissy's cancer came back for the third time, she has Hodgkin's lymphoma. As most of you know, this is serious folks. Beating cancer once and then twice is an amazing thing to do before you're 27. But a third time? We are really scared now.
Lissy and her family are
looking for a match for her platelets, not her bone marrow
if you were wondering, the registry is just called that. If you are inspired to help, or at least see if you can help, please go to
Be the Match
and register. It takes about 15 minutes and they will send you a free kit to see if you are indeed a match for someone in need of bone marrow (just a simple cheek swab!). Maybe you will be Lissy's match and help save her life!
Tell your friends! Repost on your blogs!
As Becky has told me, a good match can mean the best and worst for Lissy's future.
I've signed up, I'm waiting for my kit to come in the mail.
Lissy was recently admitted to Rabbinical School. We want her to go. This woman will make an amazing Rabbi.
Read more about Lissy here